Economy Produced 250,000 New Jobs in the USA During October 2018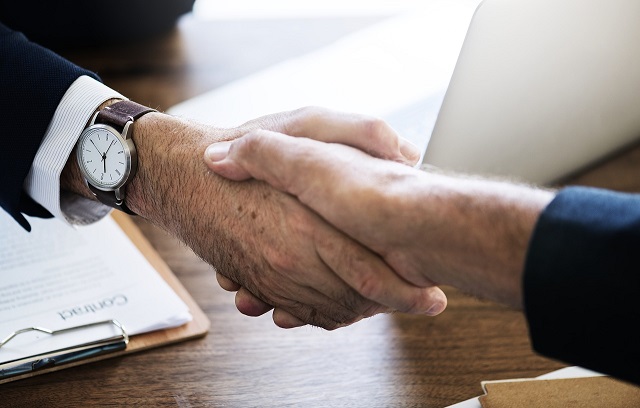 Blowing past expectations in October 2018, job growth grew three percent for the first time since the Great Recession, according to the Labor Department. Refinitiv, a global provider of financial markets data and infrastructure, estimated jobs were increasing by 190,000 when in fact nonfarm positions grew by 250,000 for the month. The unemployment rate remained at 3.7 percent, which is the lowest amount since December 1969. Jim Baird, the chief investment officer, and partner for Plante&Moran Financial Advisors, said, "The job market is doing remarkably well, particularly this late in the expansion." If you are looking for a job, now is a great time. To increase your chances of finding the best opportunity, submit your resume to Jobs Across the World. They will match your skill with an employer, no matter where you or the company is located.
Baird commented that little is standing in the way of the economy being strong. Those employed in the United States rose to a new record of 156.6 million, and the employment-to-population ratio grew to 60.6 percent, which is the highest level since the end of 2008. The unemployed population fell to 95.9 million, dropping by 487,000. Jobs Across the World is ready to help match your skills with the perfect opportunity. Employers looking for the right employee have access to all resumes on the site.
The health care sector showed the largest gains for the month, increasing by 36,000 jobs. A gain in durable goods helped manufacturing add 32,000 and transportation equipment added 10,000. Construction was on the rise with an increase of 30,000, and warehousing spiked by 42,000. The total 12-month increase in professional and business services reached 516,000 and mining increased by 5,000. Part-time positions increased by 242,000 and full-time jobs rose by 318,000, according to a household survey. Due to Hurricane Florence, leisure and hospitality was a strong contributor by adding 42,000 new jobs. No matter if you are an employer looking for the qualified person to fill your vacancy or you are someone searching for a job opportunity that may be open by relocating to another country, the team at JobsAWorld is ready to help you.